Duo 24 aromas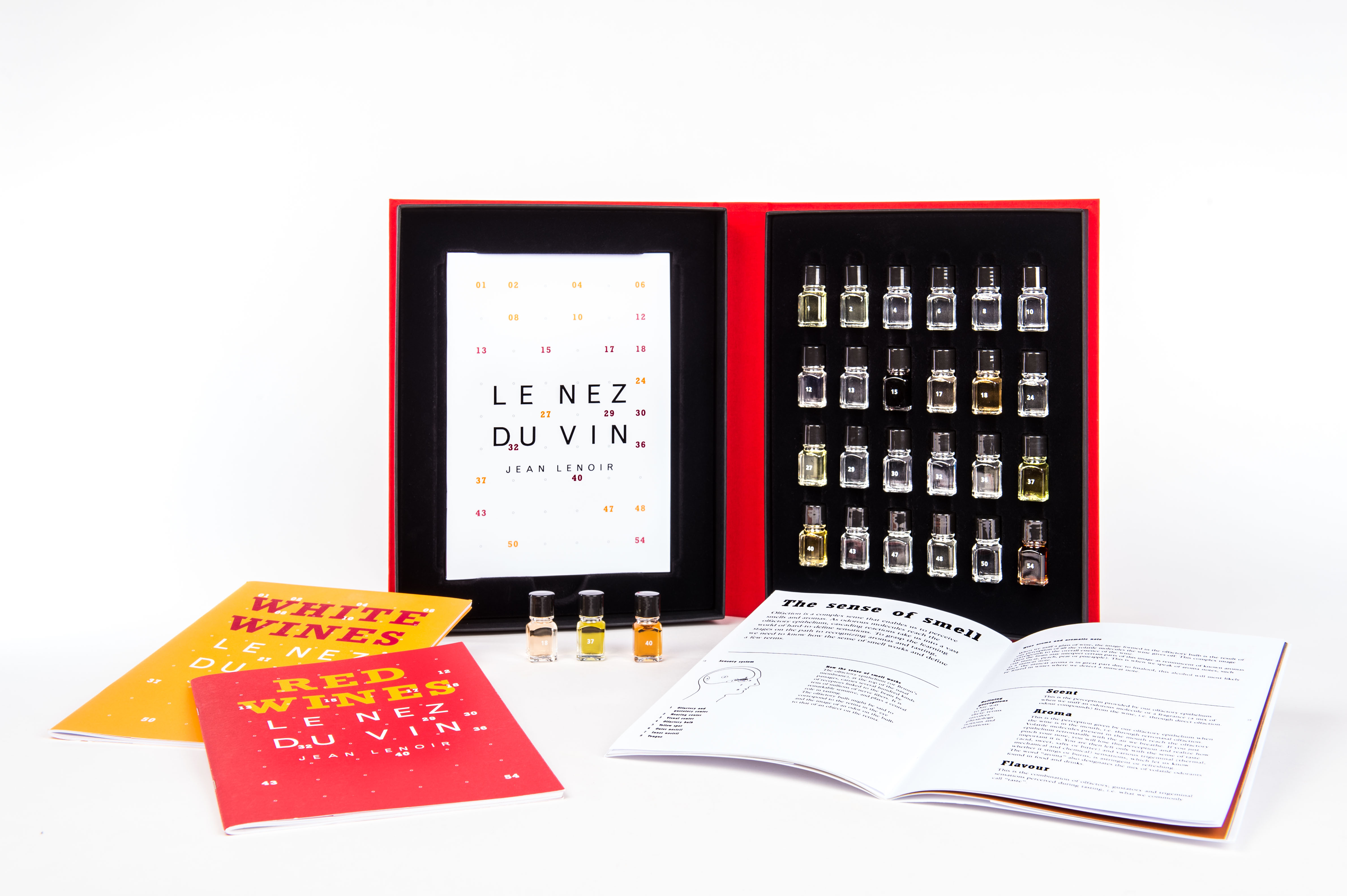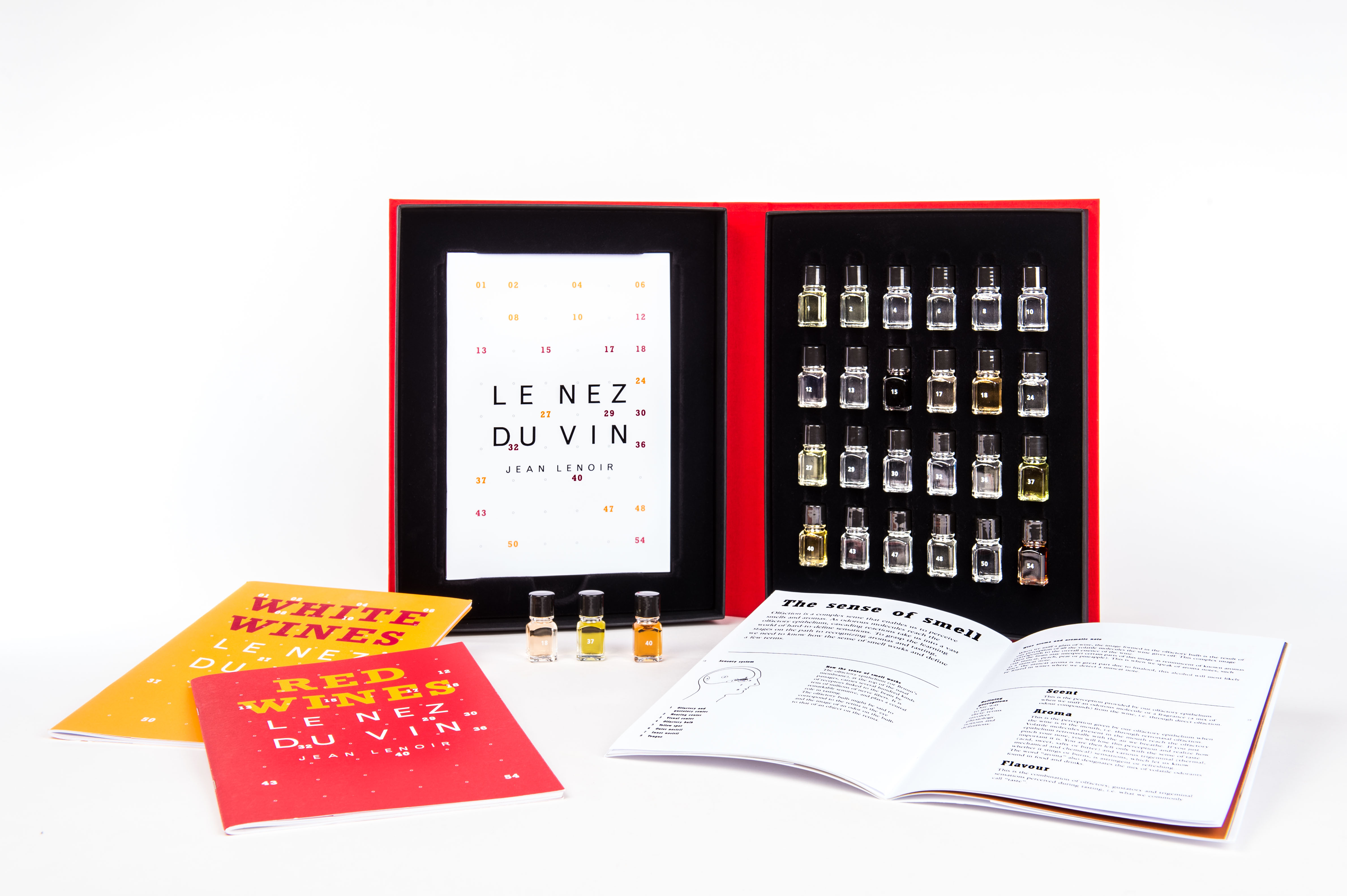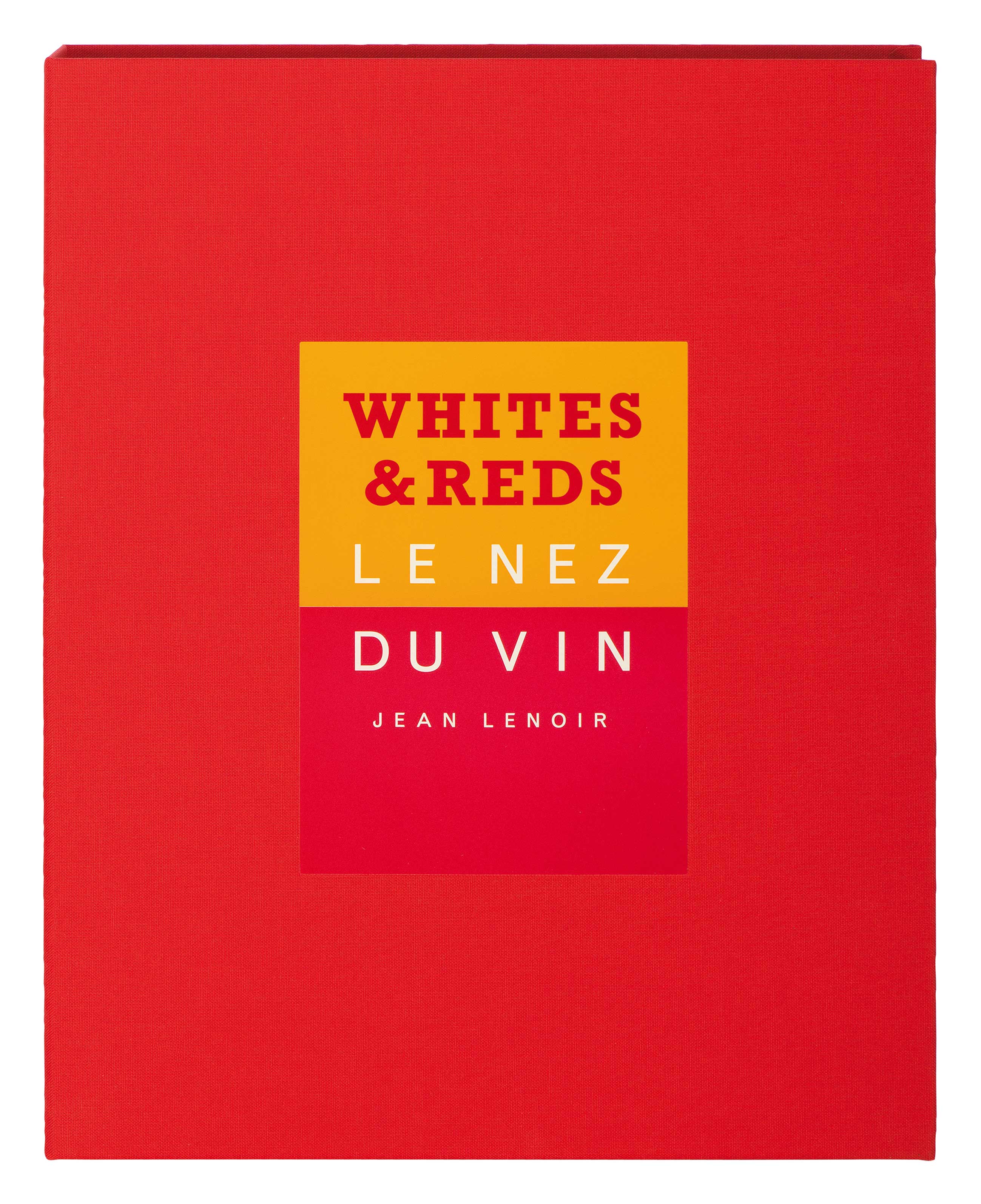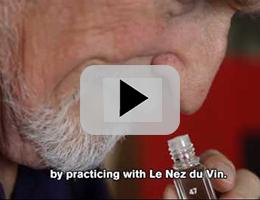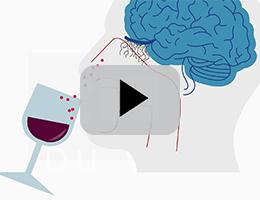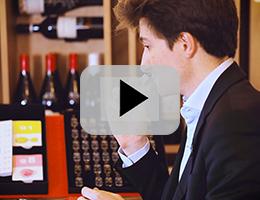 Le Nez du Vin contains a collection of aromas to smell accompanied by a book to allow you to make rapid progress in wine-tasting.

The Duo kit contains:

- 24 essential aromas found in red wines and white (including champagnes) selected from the 54-aroma Masterkit:
12 white wine aromas: Fruity notes: 1 lemon, 2 grapefruit, 4 pineapple, 6 lychee, 8 muscat, 10 pear. Floral notes: 24 hawthorn, 27 honey. Vegetal note: 37 boxwood (or blackcurrant bud). Animal note: 47 butter. Toasty notes: 48 toast, 50 roasted hazelnut.
12 red wine aromas: Fruity notes: 12 strawberry, 13 raspberry, 15 blackcurrant, 17 blackberry, 18 cherry. Floral note: 29 violet. Vegetal notes: 30 green pepper, 32 truffle, 36 liquorice, 40 vanilla, 43 pepper. Toasty note: 54 smoky note.

- Three booklets are included. The first one deals with smell and taste. The second one unveils how the 12 key white aromas appear and in what types of wine. The third one covers the same research for 12 key aromas of red wines.

- Illustrations and a variety of great wines from all over the world are given as examples. Plenty to get your nose into!

Carmine clothbound book box, size 237 x 305 x 48 mm, weight 1.350 kg.
Handmade in France. Our aromas are guaranteed 5 years. They can last 10 years if kept in good conditions.
You may also like