Le Nez de l'Armagnac 12 aromas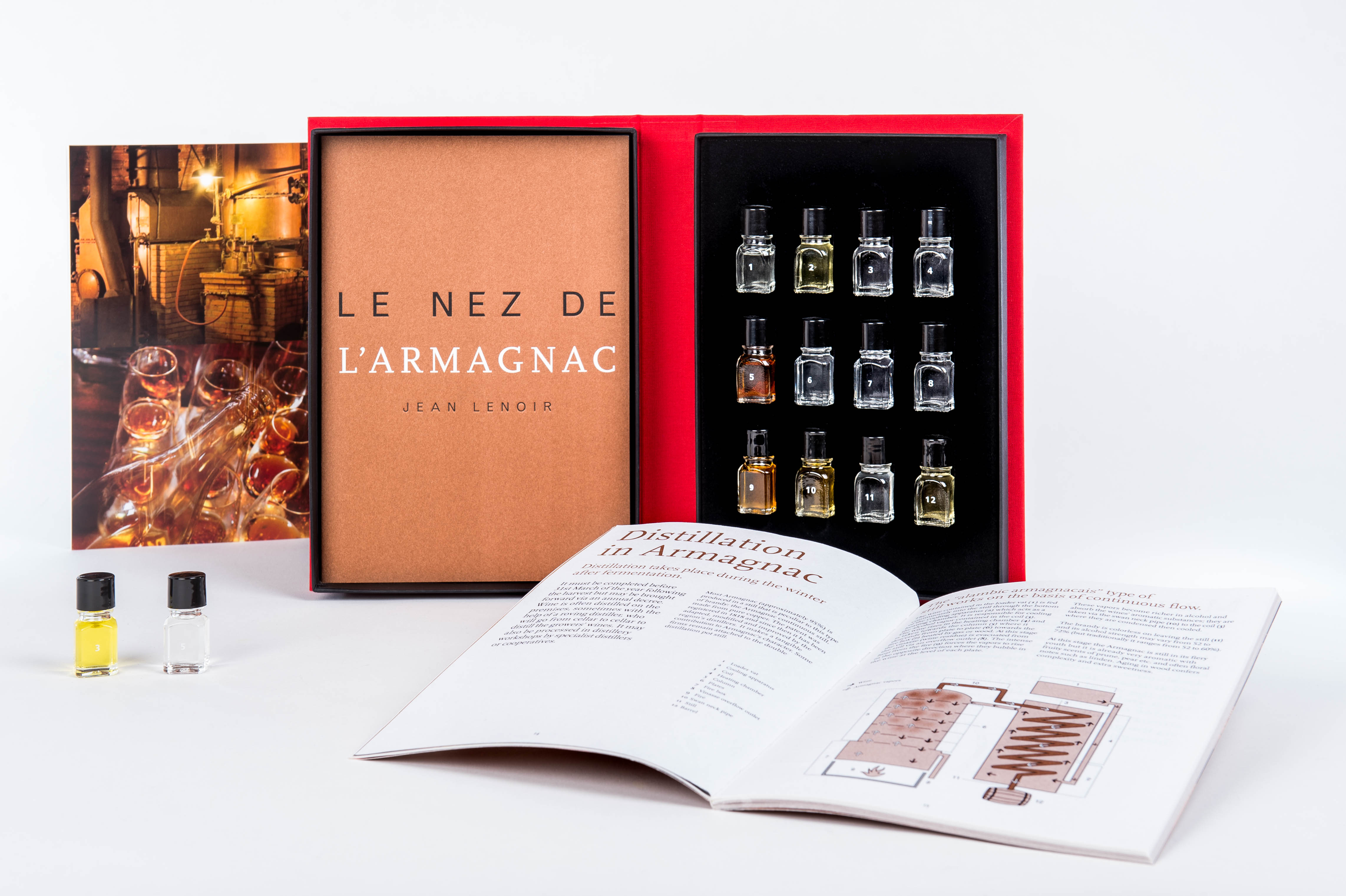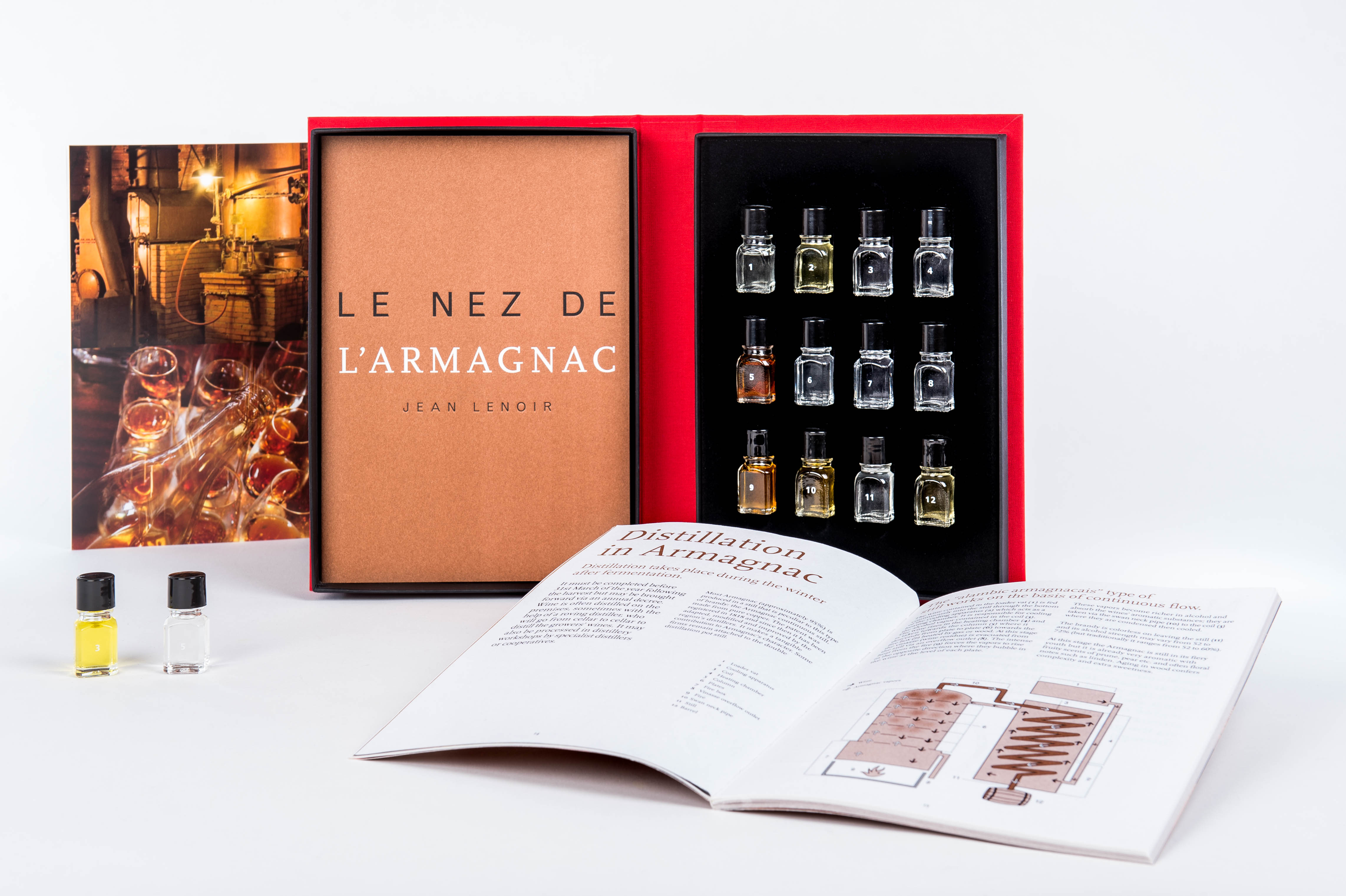 Le Nez du Vin® contains a collection of aromas to smell accompanied by a book to allow you to make rapid progress in wine-tasting.

Hone your senses to the secrets of Armagnac: from the subtle aroma of linden characteristic of brandy flowing from the still to the aromatic palette provided by long aging in wood, 12 notes that punctuate and tell the story of the life of Armagnac, from the prime of youth to full maturity.
An invitation to enter the enticing world of France's oldest brandy, rich with 700 years of tradition!

Carmine red cloth-bound display box, size: 172 x 247 x 35 mm, weight: 700 g.
Handmade in France. Our aromas are guaranteed 5 years. They can last 10 years if kept in good conditions.

Le Nez de l'Armagnac® 12 aromas: linden, honey, pear, quince, prune, candied orange, walnut, leather, oak, vanilla, pepper, cocoa.
You may also like
Le Nez du Vin® 54 aromas is THE reference work by Jean Lenoir, designed to develop your sense of smell and tell you all about wine aromas. You will become familiar with 54 notes classified in five aromatic groups, expand your olfactory memory and enhance your wine-tasting skills.

Le Nez du Whisky® 54 aromas will take you on a journey into the world of another spirit, single malt whisky from Scotland and the world over.