Our team members' eclectic backgrounds are as rich and varied as the fragrances captured within our aroma kits.
Raphaël Fargier, Managing Director
Raphaël spent part of his childhood in Latin America and Africa. Returning to France to study, he graduated from the École Supérieure de Commerce de Paris (ESCP-EAP) in 2000 and began his career in Marseille and then Geneva, in accounting and financial auditing.

He moved to the region of Occitanie, which quickly found a special place in his heart. Raphaël spent time in Toulouse with a famous aircraft manufacturer (the spirit of camaraderie between former aerospace workers inspires his managerial approach today) before heading up international sales administration and then logistics in Mexico, working for a large cosmetics group based in the Tarn.

In 2013 he joined L'Occitane en Provence and met Olivier Baussan, who in 2017 entrusted him with the site and operations of fine foods retailer Maison Brémond 1830. The company's philosophy – based on authenticity and economic development that respects people and the living world – was reflected in the vision of Jean Lenoir, who handed over the management of Éditions Jean Lenoir to him in 2022.

An iron fist in a velvet glove, Raphaël has a soft spot for the powerful Carignan and Mourvèdre grape varieties, particularly in the wines of the Corbières-Boutenac appellation.
Olivier Munoz, Sales and Marketing Director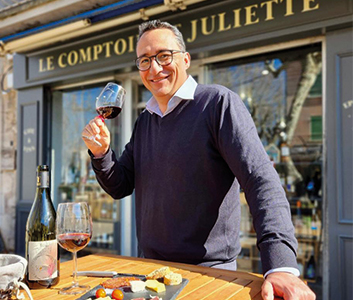 Olivier studied oceanography in Marseille, his birthplace and longtime home, so a career in sales was not the obvious choice. However, from his very first post with a large sports and leisure company, Olivier took to figures like a fish takes to water. The next step was an obvious progression: he became Regional Director and then Franchise Director at L'Occitane en Provence before becoming Director of Retail - France and Benelux at The Body Shop. He joined Éditions Jean Lenoir in 2023.

True to his origins, Olivier is a gourmet with a sunny, southern character. Wine has been part of his world since childhood thanks to his grandfather, a wine merchant in Marseille's Saint-Henri neighbourhood. He is passionate about the wines of Provence, especially the reds and whites of the Var where he is now based.

When Olivier discovered whisky a few years ago, it quickly became his second love. He likes to keep an open mind: his tastes range from light Japanese single malts to powerfully peaty Islay scotches and highly aromatic Irish single pot still whiskeys.

He can be contacted at:
olivier.munoz@lenez.com
Viva Lenoir, Head of Aromas and Development Officer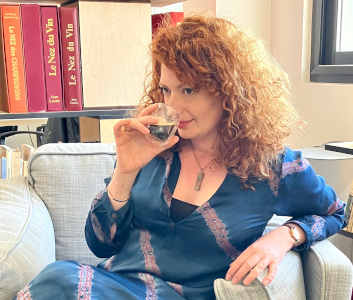 Jean Lenoir's daughter Viva is an anglophile who has worked in a variety of professions in communications and the arts, in France, the UK and Canada.
Her arrival at Les Éditions Jean Lenoir in 2014 was made all the easier by the fact that she was born the year following the launch of Le Nez du Vin. She first discovered the aromas whose outstanding quality she now oversees thanks to her father, when she was a child. A graduate of London's Institute of Brewing & Distilling, she is now a professor at the Whisky School in Groeningen and at the École du Vin et des Spiritueux in Paris.

Although she was christened in Champagne, Viva prefers Chenin Blanc wines from the Loire Valley, particularly those of the Vouvray appellation with their notes of acacia, hazelnut and fresh almond. Her palate is positively enchanted by spirits born from Scotland's soil. From the meaty peat of a Caol Ila Distiller's edition to the softer charm of a Glentauchers/Glenlivet (bottled by Cadenhead) with its aromas of crème anglaise and star anise, Scotch whisky is Viva's passion.
She can be contacted at:
viva.lenoir@lenez.com
Emma Santiago, Sales Administration and Accounts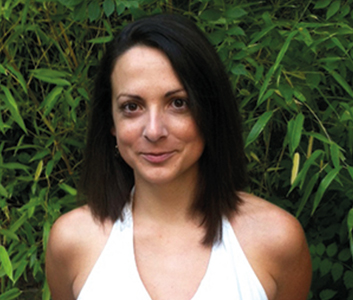 A native of Provence, Emma is responsible for shipping orders. She finds the most suitable transport options at the keenest prices to ensure that our box sets arrive safely: every day around forty parcels leave Cassis for destinations dotted around the world.

Emma also makes sure that our accounts are never in the red. However, when it comes to wine, red is not a problem – she particularly enjoys the wines of Gigondas for their freshness, and pepper and red fruit aromas.

She can be contacted at:
emma.santiago@lenez.com
Nathalie Serougne, Sales Assistant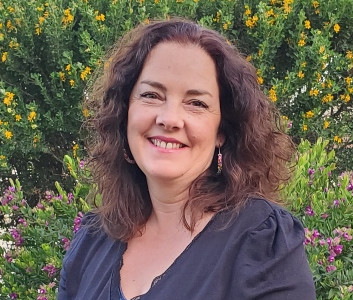 A photographer by training, multi-talented Nathalie likes to turn her hand to many other tasks, including managing sales and customer service.

Nathalie fell in love with the wine world in 2014 when she took over a company making ratafia (a sweet fortified wine with natural grape aromas). So it's fair to say that she had plenty of experience when she joined Éditions Jean Lenoir in early 2022 to act as a link between our workshop and sales department, and to manage orders for the wine trade sector.

Born in Provence, she has a penchant for Palette, a small appellation in the foothills of the Sainte-Victoire mountain whose white wines have a Burgundian elegance. They are remarkable for their depth and aromatic expression full of fruity and floral nuance, with the lightest touch of oak: made for ageing, these wines can develop delicious notes of honey and candied fruit.
Sandra, David, Augustin et Guillaume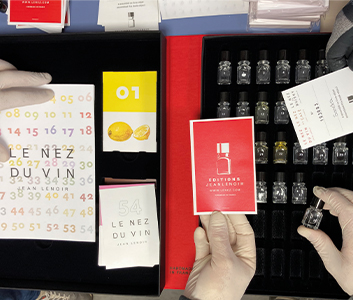 The production team at Éditions Jean Lenoir combines strength with meticulous attention to detail. David, Augustin, Guillaume and Sandra are responsible for assembling all our book-objects and managing the warehouse in Cassis.