A tool for all, whether specialists or beginners
Wine: you like to drink it but you "don't understand a thing about it." You are dreaming of a simple and educational training method to help you better grasp your tastes and no longer buy at random.

You are an occasional or long-standing wine lover looking for a program that will make you rapidly into a better wine-taster, able to describe a wine with precision and ascertain its provenance.

Student, sommelier or enologist: do you need a tool to give your sense of smell a daily workout and enrich your olfactory memory?

The specialists' coded and elitist vocabulary bores or dismays you: you would like a playful sense-based approach.

You would like to give a present to an already well-equipped wine connoisseur: you are looking for something more original than a bottle and smarter than a corkscrew.
Do you recognize yourself in one of these descriptions?
If so, the Nez du Vin® aroma kit is made for you!
Make rapid progress in wine-tasting
Le Nez du Vin® contains a collection of aromas to smell accompanied by a book.

It allows you to:

1. Train and enrich your olfactory memory…

The sense of smell constitutes the most important sense in the perception of a wine and produces 80% of the tasting pleasure. No doubt you have noticed that when you have a cold, you no longer taste anything.

Nevertheless, it is often difficult to identify an aroma in your wine glass. Have you already encountered the feeling that you know a smell without being able to recognize it? Nothing is more normal! In the same way that we learned to read, write, or count, smelling also requires training.

A work tool appreciated by professionals, Le Nez du Vin® functions like a game. Choose the aromas at random, smell them carefully (above all, without looking), classify them, try to name them, and verify the result. In a few weeks, for sure, you will be able to pick out, recognize and above all name these aromas.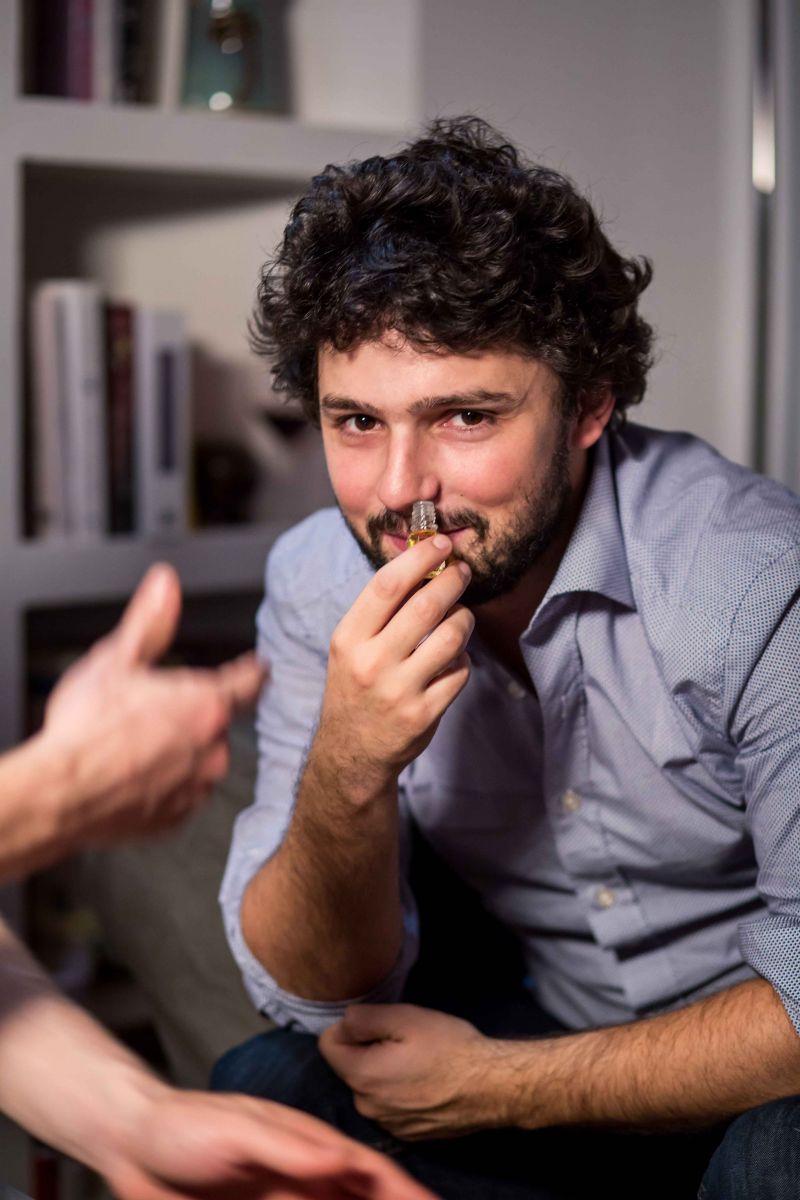 2. …to better analyze the wines that you taste

But "What use is that?"

First of all, recognizing aromas enriches your tasting vocabulary. Being able to attach a word to your impressions increases your tasting pleasure and allows you to share your ideas with others.

Then, the aromas of wine inform us about its varietal and geographic origin and the way in which it was made and aged.

The book that accompanies the vials serves as your guide. It links the aroma collection to the wines that you taste. It provides a list of characteristic aromas by vine and vineyard in France and the world.
Le Nez du Vin® thus permits you not only to perfect your sense of smell but also to understand the process of creating the wine that produces the aromas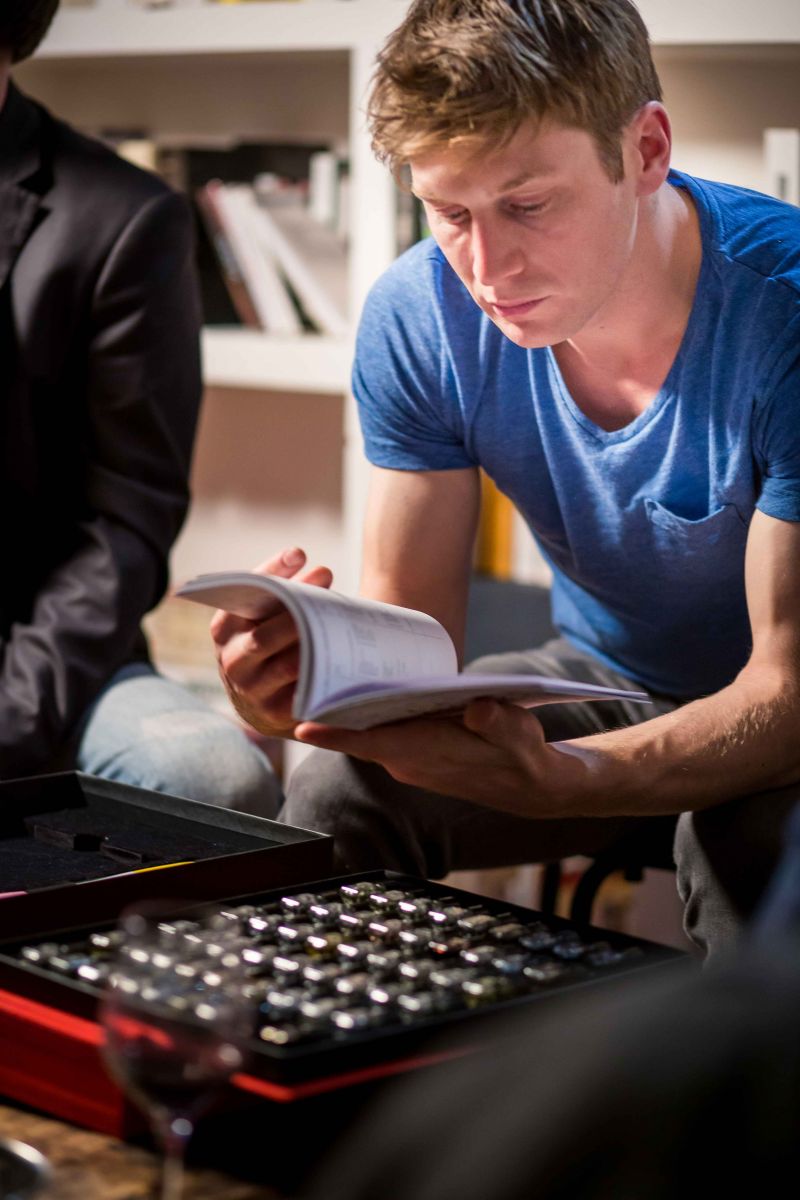 Refine your tastes
If you are a beginner, you enjoy white wines with very marked notes of light-fleshed fruits (apricot, peach), flowers (rose, lime-blossom) and honey.
Thanks to Le Nez du Vin®, you will now know that you can go confidently lean toward Gewurztraminer and Muscat vines.
Spicy ("gewurz") Traminer is cultivated notably in Alsace and Germany. A very scented wine, it most often has touches of litchi, rose, and clove.
There are several varieties of Muscats, but they all have in common their richness in terpenes, which give the wine a bold and very pleasantly perfumed character. Muscats are widely grown in the South of France.

Become a Sherlock Holmes of wine
If you are a connoisseur, suppose you are tasting a glass of white wine. Regular training with our little vials has enabled you to discern notes of hawthorn, toasted hazelnut, butter and vanilla. Those are all indications of the vine and region of origin, as well as the wine-maker's choices during wine-making and aging.
Reading the book teaches you that this aromatic profile is very characteristic of Chardonnay vines, and that the butter taste in wines comes from diacetyl, a molecule formed during malolactic fermentation.
The book also shows us that a vanilla note is present in all wines aged in new oak casks, since vanillin is produced from the decomposition of the lignin in the wood.

Of tastes and smells
54 aromas, 12 red wine aromas, 12 woody aromas, 12 wine faults — we offer kits for all tastes and levels.

To find what is most adapted to your needs, discover the complete Le Nez du Vin® collection.